2023 boasts some new and exciting design trends we want to share to keep you up to date on what's hot and what's not. Interior design and the way you decorate your home expresses who you are. Overall, stay true to your personal style but if you're looking to change things up a bit...
here's a few ideas
Color
While classic all-while interiors will not completely go out of style, many more homeowners are opting for color of all kinds, creating comfy and warm nooks to enjoy. Color adds personality and individuality. Try adding warm, rich tones and pairing painted walls, trim, peal and stick wallpaper, or color blocking with fun, patterned furniture.
Mixed-Era
Mix pieces from past and present to create intrigue at different levels. Now is the time to proudly display that hand-me-down armoire and coffee table, visit antique stores and vintage shops. Find one-of-a-kind treasures to style in an eclectic manor, to create a welcoming and cozy vibe.
Patterns
Intrigue in the maximalist style has heightened. When previously, the style was much more minimalistic, modern, and neutral, we are now seeing an increase in bold statement upholstery and centerpieces. These statement pieces include soft florals, rich color, mixed textiles.
Asymmetry
The best way to amp up interest in your home is with unique, offbeat, and mis-matched architectural design in your furniture pieces. Everything doesn't need to be matchy-matchy. Pull together colors, shapes, and textures to create a collaborative feel throughout the room.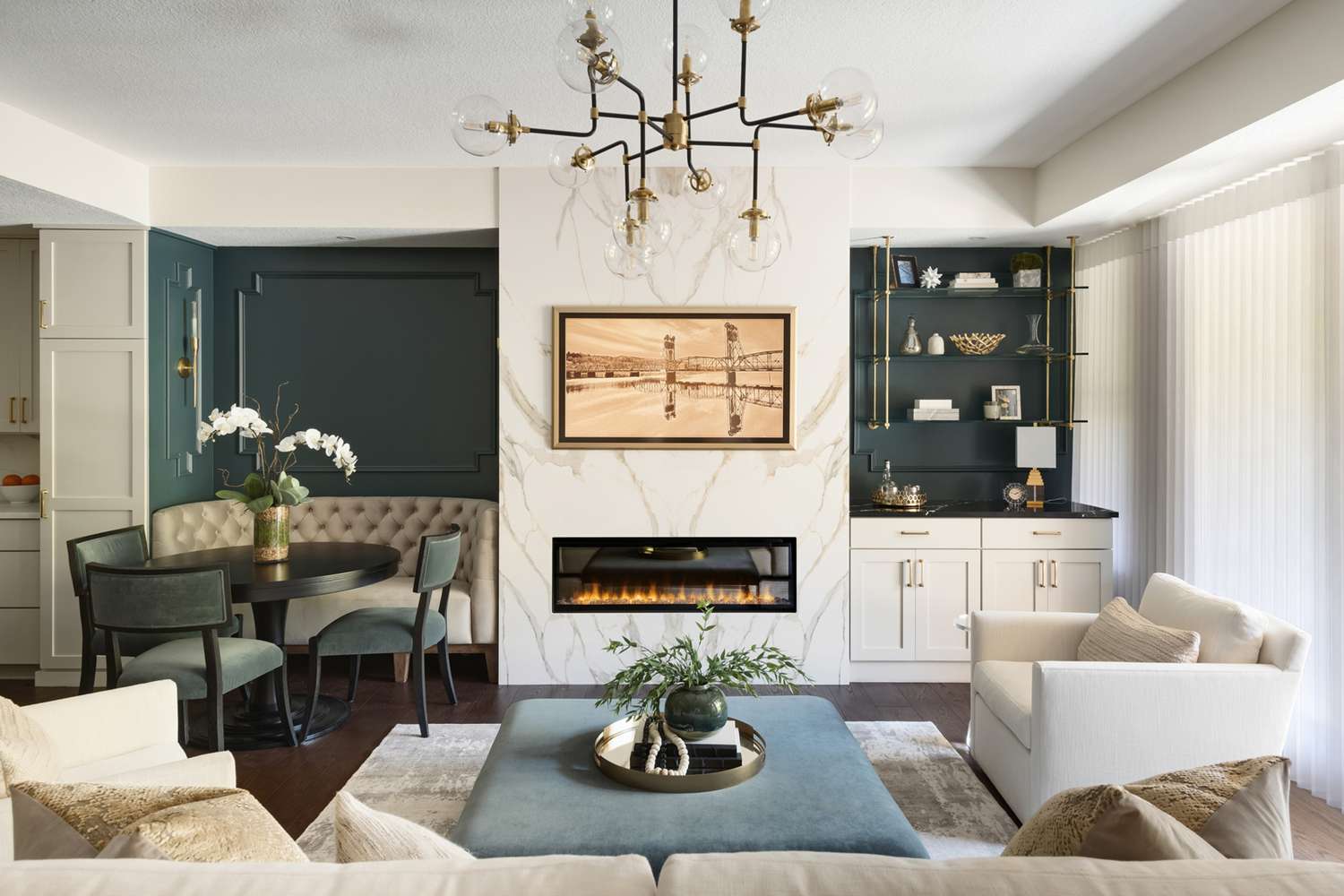 We're thrilled to see mix-era make a comeback. Even when staging homes for our clients, we try to incorporate smart design and mixed textures, using their furniture and ours, to create comfort and optimize space. While bold colors may not be the best idea if you're preparing your home for sale, these are fun trends try.
If you give any of these design trends of 2023 a go, we would love to see them in action! Share what you chose to incorporate from this list, or if there's a trend left out, what trend is your favorite?