Where to start? I thought I might have died once. Really, it was a rather cataclysmic event - encompassing a series of unfamiliar palette driven emotions, varying so greatly from that reoccurring taste of cheaply grown grain, which had been overly fermented in Milwaukee steel. It was the first time I tasted a craft beer. Finally, something worthy of pouring into a clean, chilled glass and sipping as if it was the finest wine. I remember my first, and I bet you do too.
As for Frederick – we sure love our craft beer scene! Craft beer has expanded to what seems like an all too trendy, snobbish, upscale conversation – hasn't it? Discussions about the perfect Hop, Organic Barley, IBU this, citra, mosaic – blah, blah, blah! But – we sure love it, don't we? Here is a quick rundown of where you can expect to drink in Downtown Frederick, with great beers, great people…and did I mention, food trucks?!
Attaboy Beer
Attaboy is first, as they were one of the first to the craft brewing scene in walkable Downtown Frederick. Attaboy Beer opened in 2017, bringing the newest attraction to the Downtown area, creating patrons near and far. Settled into their location at 400 Sagner Ave, this tasteful brewery has expanded over the years into the Attaboy Barrel House (opened on weekends only) and has continued to thrive on their craft. They offer everything from blondes to double IPA's, sure to satisfy even the pickiest drinkers.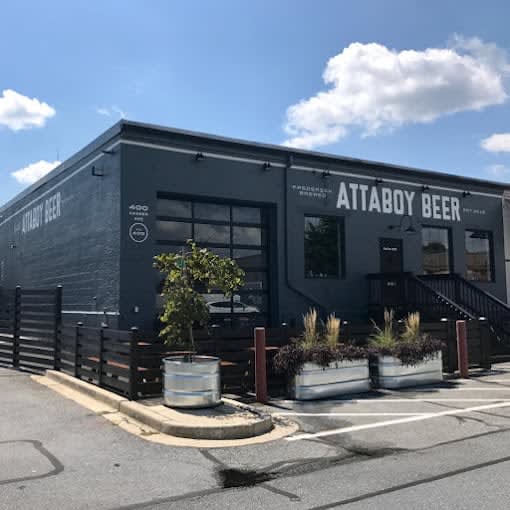 Olde Mother
Olde is right! One of the longest standing breweries in Frederick, Olde Mother started as a small craft brewery just outside of Downtown and within the past few years, moved to their newest location at the corner of 6th and Market Streets. An industrial atmosphere, this brewery offers some really great beers, including my favorite the "Sucker Punch" sour series (which changes frequently) and is the perfect location for those walking in Downtown. Recently, they have partnered with FiftyFifty food truck to put a B&M location inside of the brewery, offering something quite unique. If you haven't checked them out, you are missing out greatly!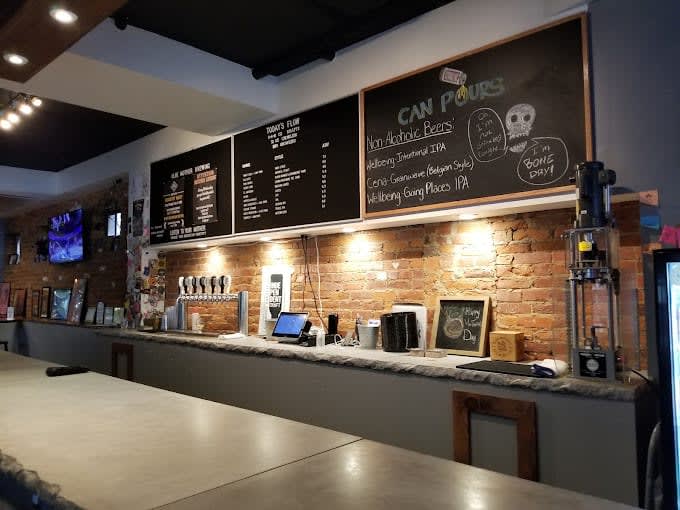 Brewers Alley
This list wouldn't be complete without mentioning the OG. A well renowned and arguably one of the largest restaurants in Frederick, this brewery offers consistent brews and amazing food, daily. Located on N Market St, this has been a staple of the Frederick community for decades. With a fantastic bar retaining plenty of history (it was an old theather!), to a newly designed dining room, and a roof top bar! this is a must try location for easy drinking and pub style dining. Not to mention, all the support Brewers has brought to the evolution of a bustling Downtown Frederick throughout the years.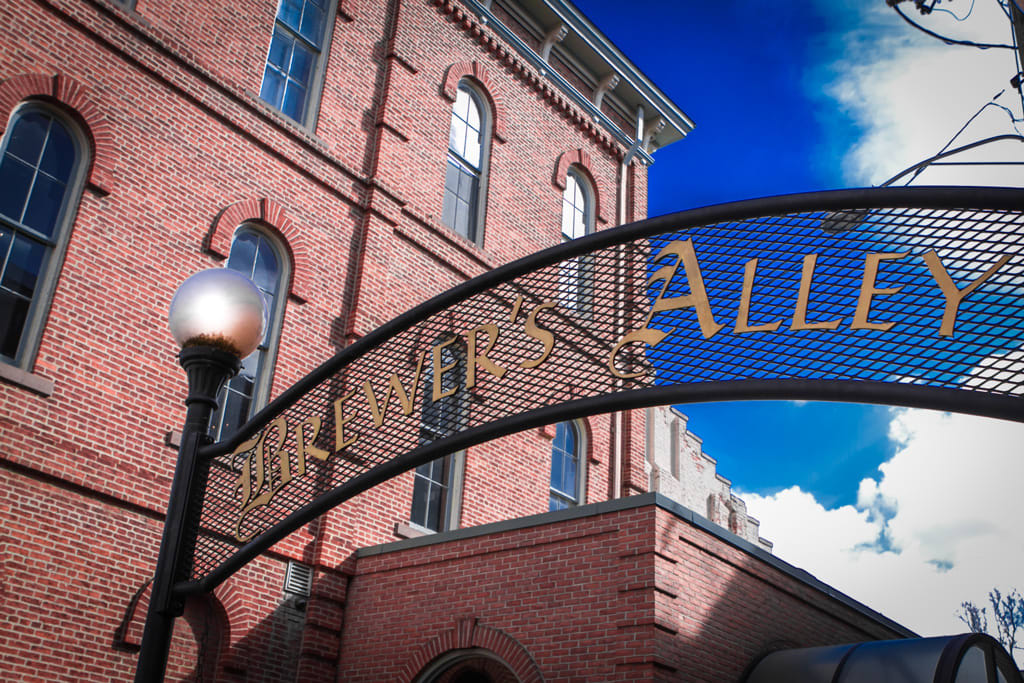 Rockwell Brewery
One of my favorites (maybe because it's a block from my home) and located on N East St, this brewery is located in what used to be part of an old car dealership. Surround by plenty of dining options, as well, this brewery offers easily one of the most diverse menus out there. What I mean is, anyone can go here and find something they like! The craft brew seen has seemingly been "the race" to the newest, trendy, most hoppy beers – whereas, Rockwell has been a little bit more refined and stuck with more traditional styles. With an awesome outdoor area and dog friendly, this is a great stop as well.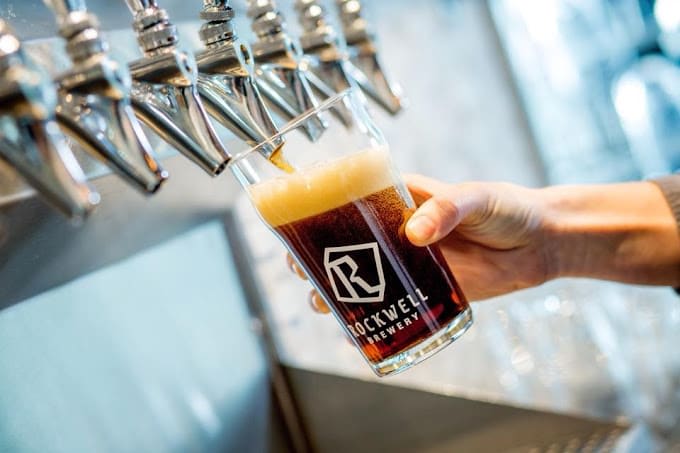 Smoketown Creekside
An adaptation from their original Brunswick, MD location, inside of the old firehouse – Creekside offers a wide variety of beers, as well as some old favorites too. Their infamous Berlin Brown Ale has been consumed by almost everyone in Frederick County and afar, it seems. Most importantly and in addition to their great beer, this location has the space to provide larger music events! You can find great weekend performances here and a taplist that is sure to please mixed company.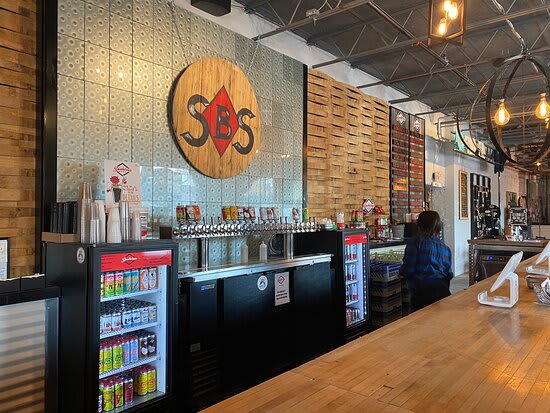 Midnight Run
Located on N East St as well, Midnight Run started their craft beer experience with finer and heavier ales, more recently developing some innovative beer. With a smaller tap room and beer list, this is still a great stop for those looking for a quieter experience. Whether, entertaining family or friends, this brewery offers a great option amongst this list and to try something new.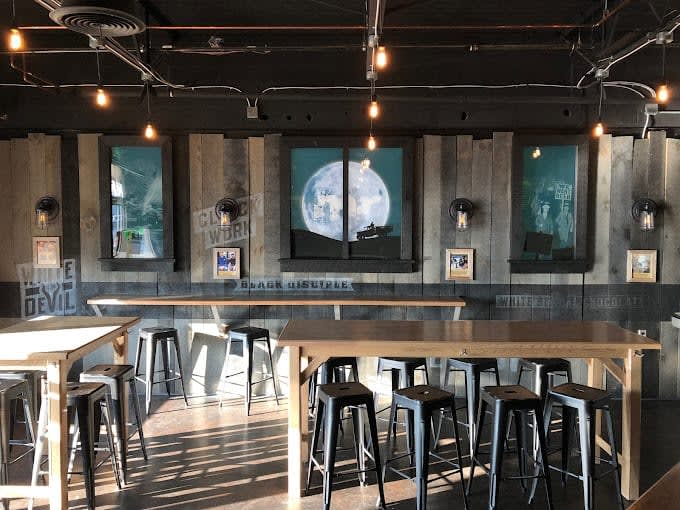 Steinhardt Brewing
Located on Carroll Creek along with Idiom Brewing Co, and across the Creek from Attaboy and Smoketown – Steinhardt got it's start with farmers markets and blossomed into a rather great space in Downtown Frederick. With a more "traditional" focus on where beer originated from, their beer list certainly caters to a niche market of "old world" drinkers (think barbaric glasses clanking in a stone castle!). Though, their list of crafted offerings allows for any preference to be suited and mixed company to be enjoyed. Recently adding to their location, a rather large tap room is suitable for larger gatherings.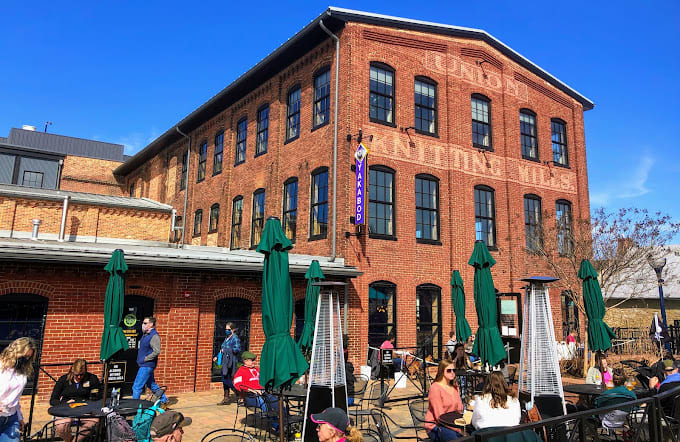 Idiom Brewing
A local favorite, Idiom Brewing has been no short of namesake around these parts. Innovative beer, constantly expanding, great music, great patio…. we've saved the best on the list for last. I have yet to find anyone that doesn't like what Idiom has to offer. No specific atmosphere, no focus on a type of beer – from sours, to seltzers, to IPA's and even collaborations with tons of breweries around Maryland, this is a great place to drink, watch the sunset from the Creek and enjoy some great conversation.

Moral of the Story: If you enjoy beer, you really can't go wrong with any of these craft breweries. I wouldn't suggest trying them all in a day, but if you do – plan a safe exit strategy and don't mention your name to anyone (you certainly don't want to be tagged in those photos). Frederick, especially Downtown, has a lot of great options for folks to enjoy beer – it's just up to you to plan good company. If you have a favorite, shout it out in our comments section and lets us know why you like to
#drinklocal