Homes Features: How to Make Them Festive for Every Season
Decorating isn't always recommended when you're in the process of listing your home, but if you're a new homeowner or someone needing ideas to spruce up your living space, check out our ideas below.
The Fireplace and/or Mantel: Iconic
Everyone knows how iconic fireplace decorations can be. The best part is that when you're not warming your home up for winter, you can still make this area festive for any other season. Regardless if it's Christmas, Halloween, or Summer, there are a few tips to stick with when picking out and arranging your décor.
Height- Make sure you're creating depth on the mantel from thick short items to tall thin items.
Color Scheme- Pick a color scheme and stick to it! Whether it's nudes, blues, or reds, keep everything consistent.
Spacing- The closer things are together, the more you can fit. However, think about if you want the minimalist look or not because that will determine how far you go.
Style- Everyone knows there are many different styles you can go for. Your mantel can match everything else in your house or it can be the accent piece of the room. Boho, Chic, Classy, Traditional, Vintage, Retro, whatever you choose -make it YOU!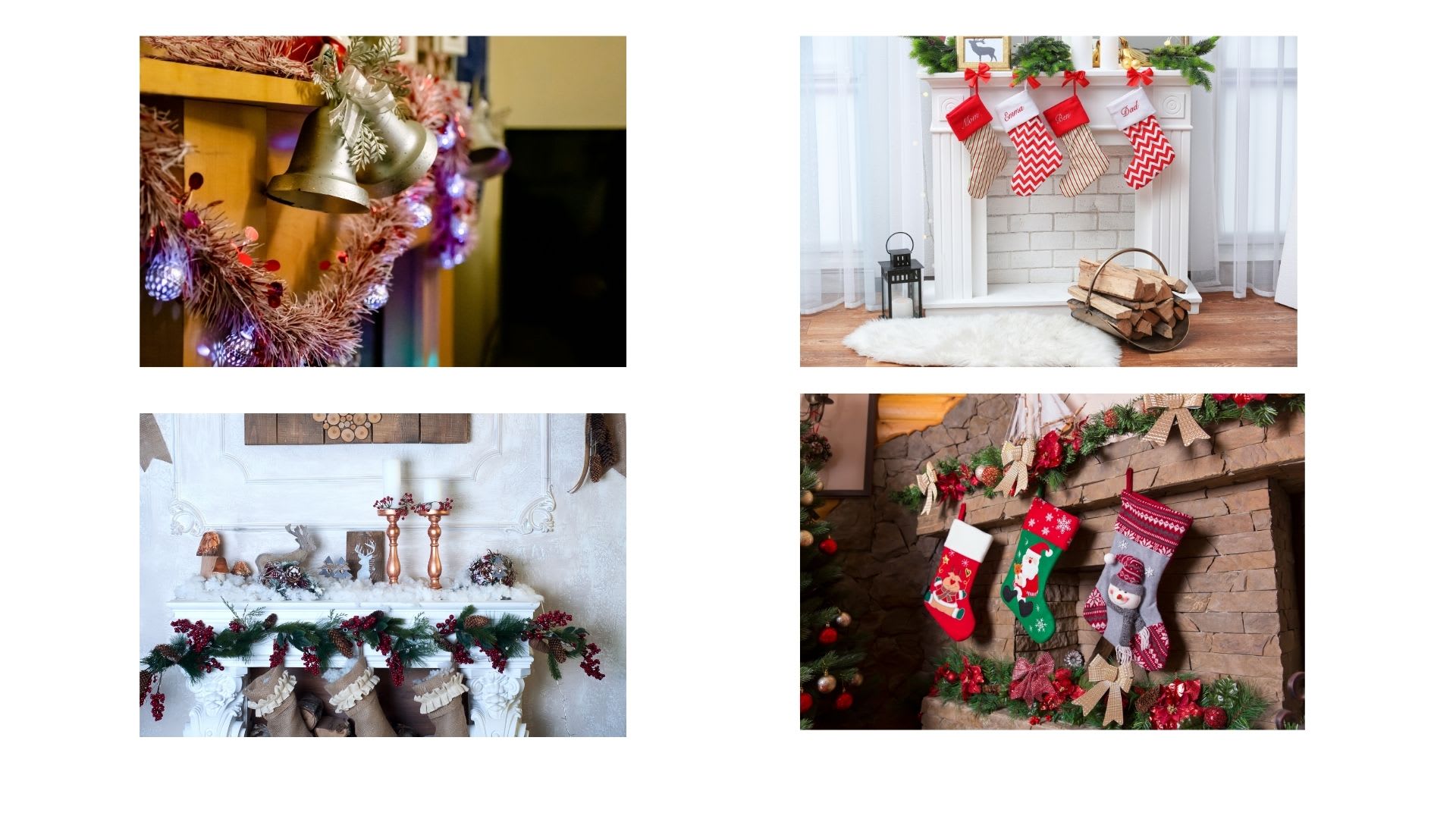 Porches: Front, Back, or Side
Porches can be fun to decorate because of all the space! Let's go through some ideas for a few holidays/seasons.
Spring- April showers bring May flowers! Flower vases are perfect for framing a doorway, stairs, or filling space in corners. You can buy premade arrangements or you can have fun, pick out a huge vase and make your own.
Summer- This season may be as imple as switching over your arrangements from your Spring flower vases or pots to more heat friendly plants. You could also add fun, thrifty things to your porch, like Fourth of July themed signs and décor!
Halloween- Let's get spooky. There are SO MANY choices when decorating for Halloween. You can choose to go scary or play it safe. If you choose to go scary, just remember that the scary elements can be taken down and you'll still have great decorations moving into the fall season.
Christmas- Three words can describe your décor for Christmas: Light It Up. Is there such a thing as too many lights for Christmas? Absolutely not! Lights can take your house from a….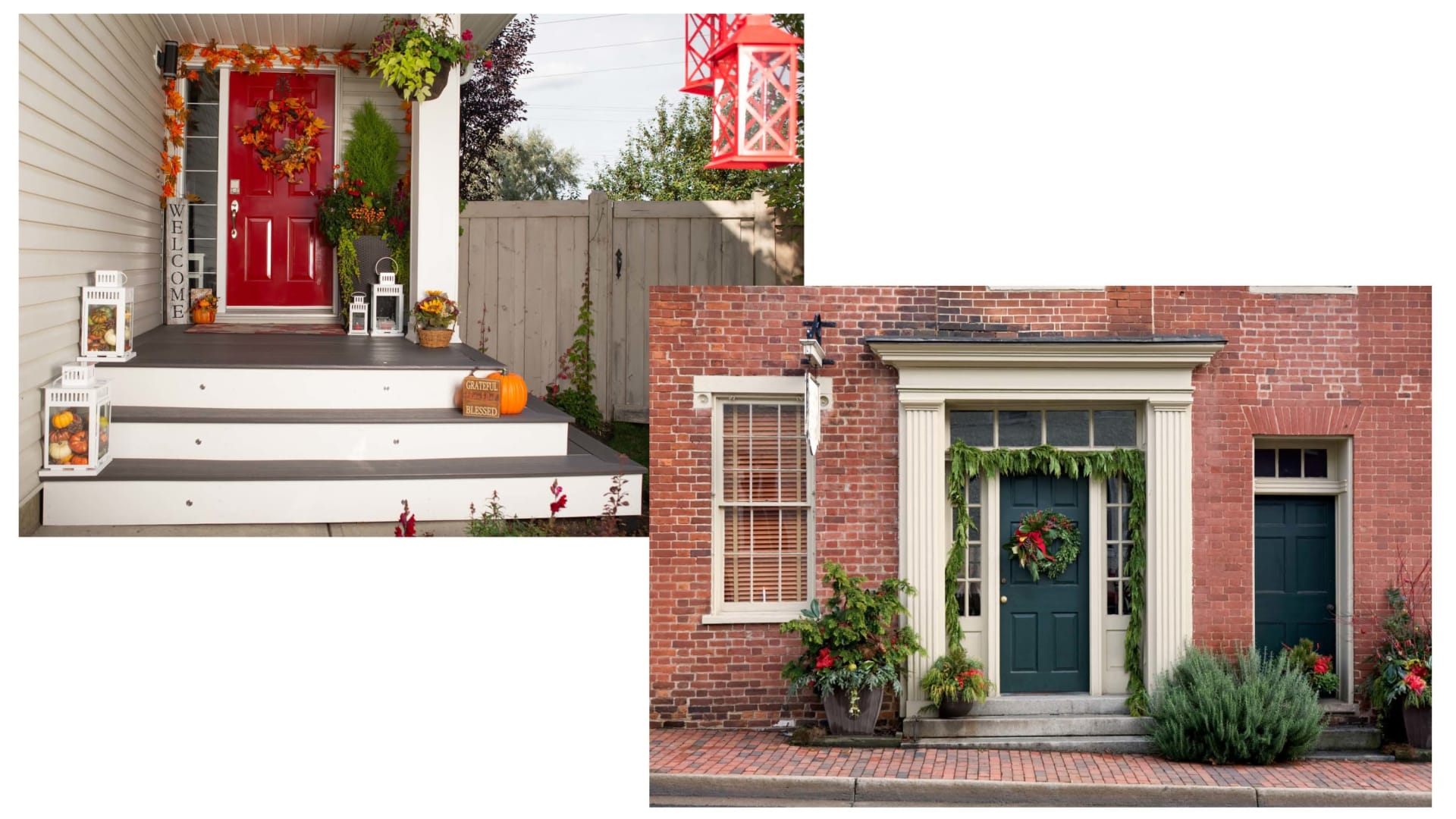 Kitchen Counters: Keep It Simple
This one can be tricky because you don't want to create too much clutter and you need your space to be usable for cooking, entertaining, etc. When decorating your kitchen think about items that are stylish, but useful. See below for some inspo!
Utensil Holders- These work great if you're limited on drawer space. Displays can be useful and cute at the same time.
Glassware- Display your goods in something aesthetically pleasing. You can use glass or ceramic jars.
Put Things Away- Try to store as much as you can in your pantry or cabinets. Sometimes you may not realize that it's the clutter taking away from how great your décor looks.