The TGP Top Ten: Where to Get Your Valentine's Day Treats
Everyone needs a little love right now! The TGP team has compiled their top ten places to get some tasty treats or beautiful flower arrangements for the special people in your life this season.
1. Cinnamommy: https://www.facebook.com/cinnamommy
A local treat! Hand rolled cinnamon buns with gourmet flavors. The February flavor of the month is strawberry Nutella, yum. "The roll is filled with fresh berries and a strawberry jam, topped with a Nutella cream frosting."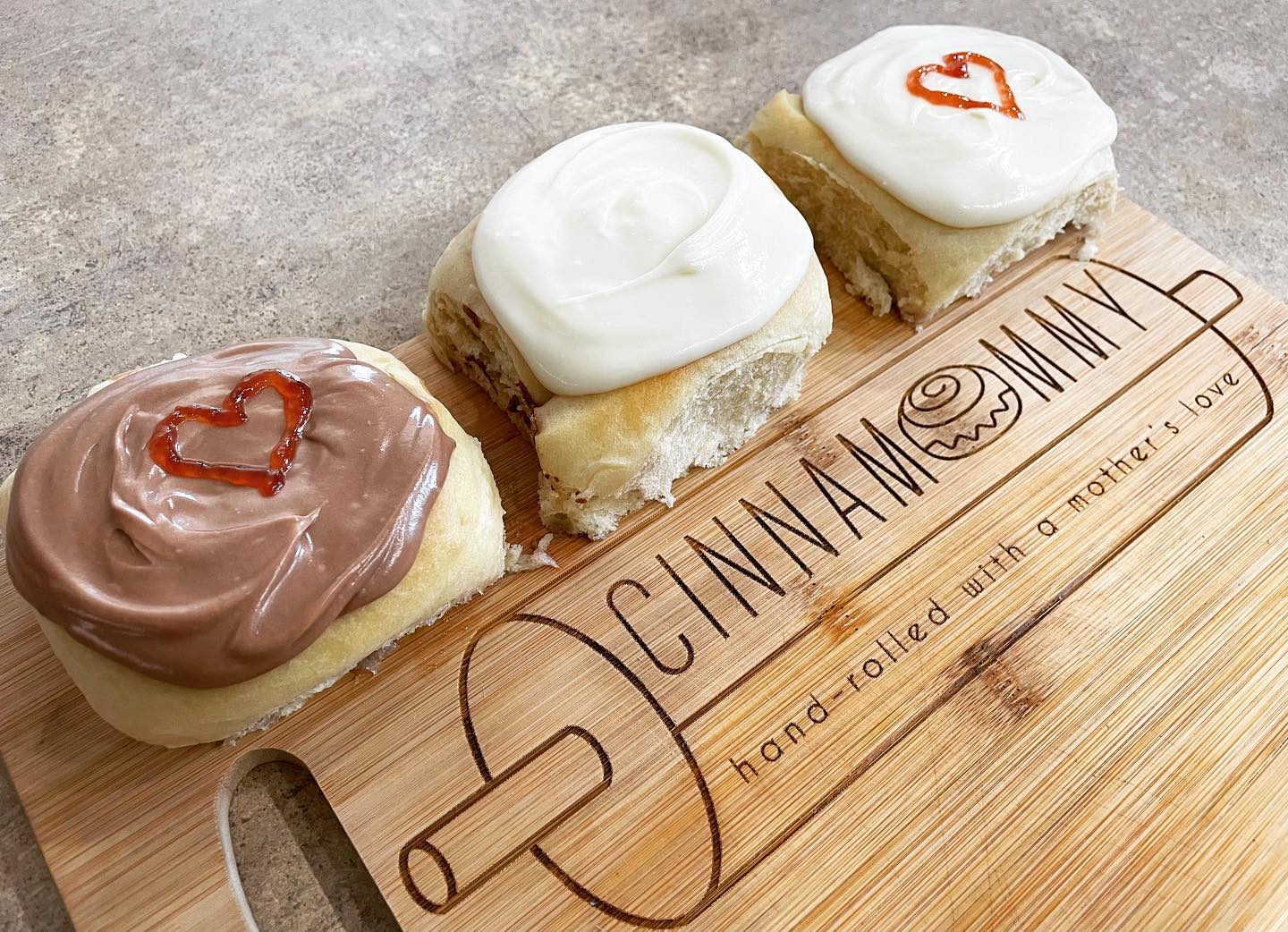 2. Just Baked LLC: https://www.facebook.com/JustBakedLLC
Specializing in cookies, brownies, dessert bars, breads, and muffins. You won't want to miss out on this local delicacy! Every product is made fresh to order and can be allergen friendly. Here are a few delicious cookie flavors available for this Valentine's Day: Triple Chocolate, Reese's Peanut Butter Cup, and Nutella Stuffed Red Velvet.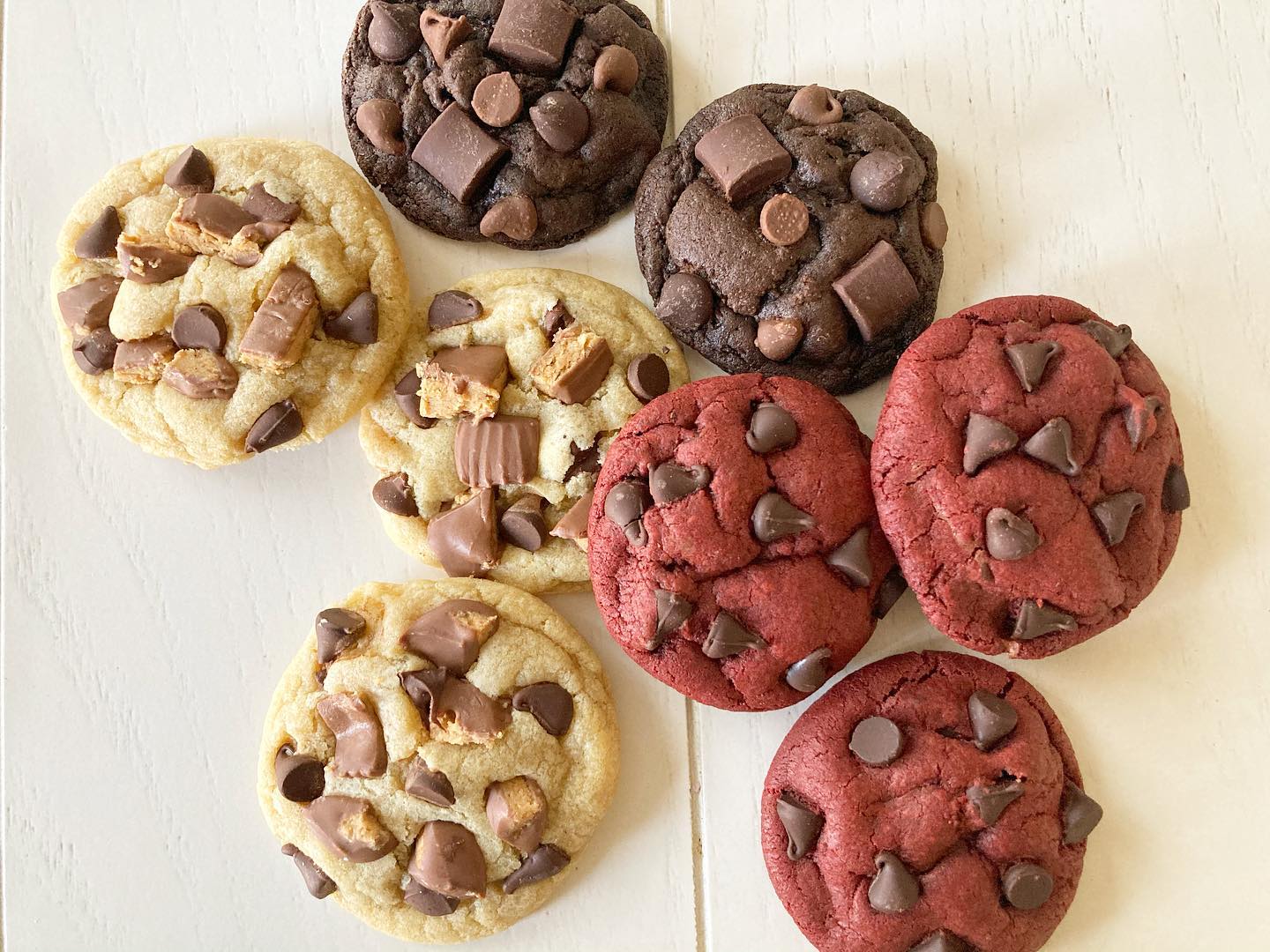 3. Candy Kitchen: https://www.facebook.com/despinaleoscandykitchenfrederick
A downtown staple, the Candy Kitchen has been located on the corner of North Market and East Church for decades. They offer a variety of hand dipped treats and vintage style candy. Their hand dipped strawberries don't last long this time of year, so make sure to pre-order today!
4. The Hive Bakeshop: https://www.facebook.com/hivebakeshop
This is an artisan bakeshop focusing on bread, pastries, and cupcakes. They pride themselves in using ONLY LOCAL ingredients to hand craft their yumminess. For Valentine's Day they are offering a pre-sale of "Bee Mine" Cupcakes, Wild Strawberry Profiteroles, heart shaped Cocoa Bombs, and more!
5. Nubian Sugar: https://www.facebook.com/nubiansugar301
If you're looking for a one-of-a-kind cake or dessert, you must contact Nubian Sugar. They offer the most innovative desserts in town. This holiday is no different! They are offering a selection of "Cake and Canvas" Dessert Boxes. You get a treat and a nice hand drawn pre-sketched canvas equipped with a watercolor paint kit to enjoy with your lucky loved one.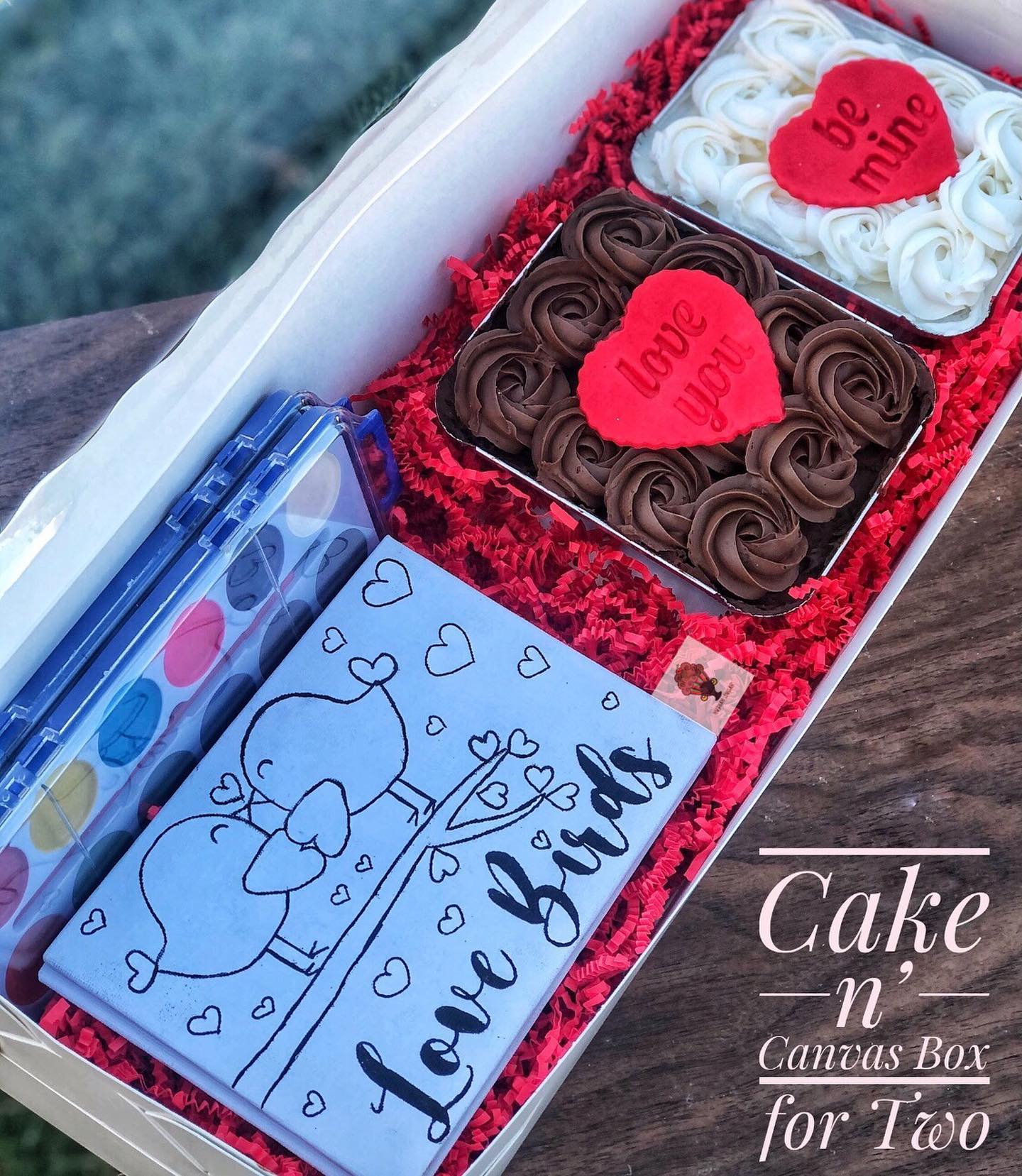 6. The Original Popcorn House: https://www.facebook.com/originalpopcornhousefrederick
New to downtown Frederick, this specialty popcorn house has the perfect treats for your special person that isn't so fond of chocolates. With over 20 different rotating flavors and a "flavor of the week," you'll be able to satisfy your craving.
7. The Perfect Truffle: https://www.facebook.com/perfecttruffle
Hand-made fine chocolates are located here! Don't miss out on their unique mouth-watering flavors. This Valentine's Day they are offering chocolate covered tuxedo strawberries. Not a fruit lover? You can also get a 15-piece assortment with their most popular flavors like Spiced Honey, Vanilla, and Pecan. Pre-order now!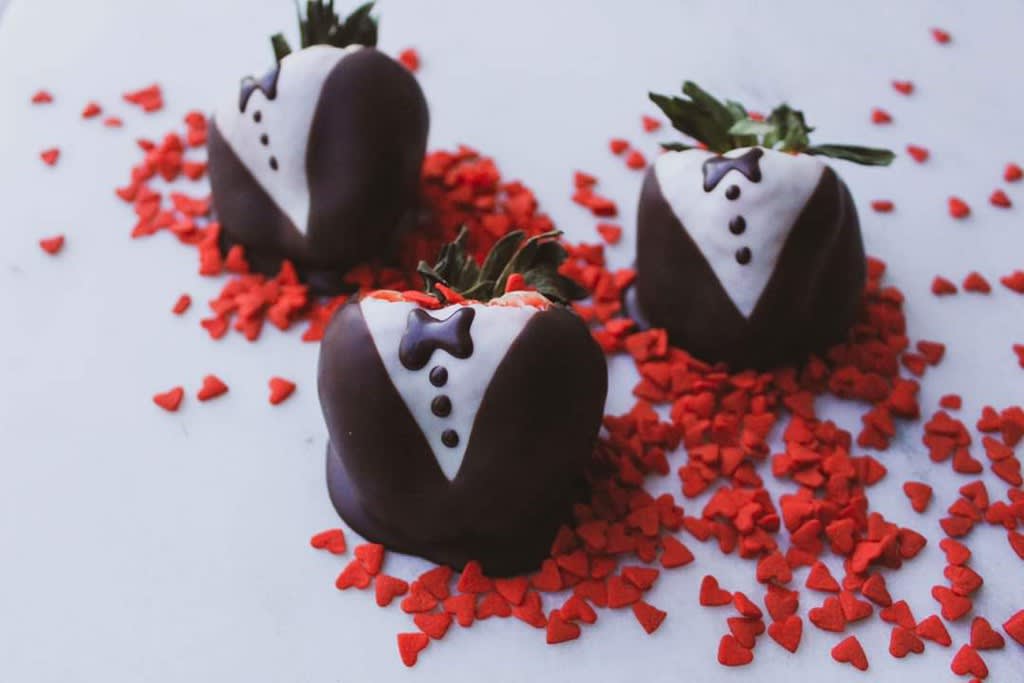 8. Blossom & Basket Boutique: https://www.facebook.com/blossomandbasket
A Mt. Airy specialty, you can choose from ten beautiful collections for your Valentine's date. They include flowers, chocolate treats, gift sets, and they can be delivered! Roses are offered in red, white, lavender, light pink, hot pink, yellow, and orange.
9. Abloom Ltd. Flowers and Events: https://www.facebook.com/abloomltd
In business since 1992, locally family owned and staffed. They have a serious passion for flowers, plants, and creating unique arrangements. Inquire now to see what they create for this holiday.
10. Big Lush Plants & Flowers: https://www.facebook.com/Big-Lush-Plants-Flowers-108824873962849
Not everyone wants the traditional rose for Valentine's Day, so head to this wonderful shop on Market Street to see their collection of unique arrangements, plants, and other novelties.
**ALL PHOTOS WERE USED FROM THE BUSINESSES SOCIAL MEDIA, CREDIT GOES TO EACH BUSINESS**