It's time to close the pool house and crack up the heat because fall is on the way! To help ease your transition from summer to autumn, we have compiled a list of our three favorite fall decorations that you can add to your home. These affordable, aesthetic, and alluring pieces will get you and your family ready for this upcoming fall!
Fall Candle Holders
Candle holders are cute accessories to level up your decorating game. Not only are holders effective, but they can also become a family activity. With Mason jars, mod podge, leaves (real or fake), and a sponge brush, you can create beautiful autumn-themed Mason jars. They are perfect to hang around the house or become center pieces around the Thanksgiving table. These jars are versatile and can allow the kiddos to get involved (hopefully without making a big mess).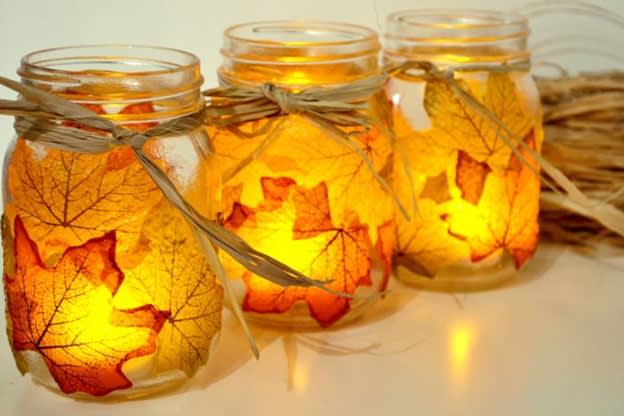 Customizable Kitchen Board
It truly isn't officially fall until everyone changed their yearlong door mats to their personalized fall door mats. What's better than a personalized fall door mat? A personalized fall-themed kitchen board! These kitchen boards are the perfect additions to your fall kitchen. They can become fall family tokens for generations to come. These customizable kitchen boards are the ultimate gift for autumn weddings, anniversaries, and housewarmings!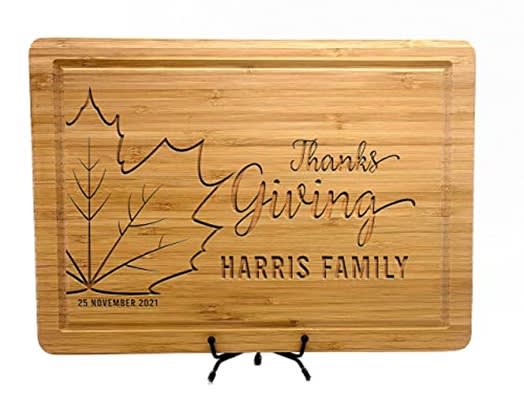 Chalkboards
If you are an artist at heart, then this is the decoration for you. A simple chalkboard and chalk are all you need to make an aesthetic fall focused board. These boards are not only attractive to the eye, but it also allows you to be as creative as possible! With the power of the internet, there are thousands of samples you can choose from to make the board of your dreams!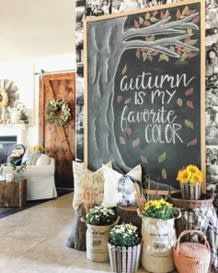 All these decorations are inexpensive, collaborative, and innovative. The best part is that they can all be adjusted to your liking and style. Your personal spin is what makes all the difference! Use #troycesfalldecor on Instagram to let us know that you made your very own candle holder, kitchen board, or chalkboard! But don't get too comfortable because winter is on her way.